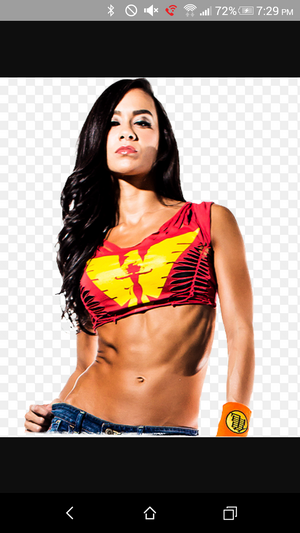 A.J. Lee (born April Jeanette Mendez, March 19, 1987, in Union City, New Jersey) is an American actress and professional wrestler of Puerto Rican ancestry. She appeared as herself in Scooby-Doo! WrestleMania Mystery.
Biography
A.J. Lee, also known as Miss April, is best known as the youngest general manager in World Wrestling Entertainment, having appeared on WWF Raw (1993) and WWE Smackdown! (1999). She has been married to C.M. Punk since June 13, 2014.
External links
Ad blocker interference detected!
Wikia is a free-to-use site that makes money from advertising. We have a modified experience for viewers using ad blockers

Wikia is not accessible if you've made further modifications. Remove the custom ad blocker rule(s) and the page will load as expected.