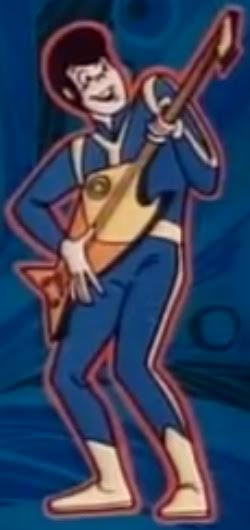 Biff is one of the four human friends of Jabberjaw. He plays the lead guitar for the Neptune's. He is the leader of the group, responsible for booking all the band's gigs, has a crush on Shelly and voiced by Tommy Cook. Sometimes, his plans tend to backfire on him, and a bit of problems with his and Shelly's relationship.
Gallery:
Ad blocker interference detected!
Wikia is a free-to-use site that makes money from advertising. We have a modified experience for viewers using ad blockers

Wikia is not accessible if you've made further modifications. Remove the custom ad blocker rule(s) and the page will load as expected.