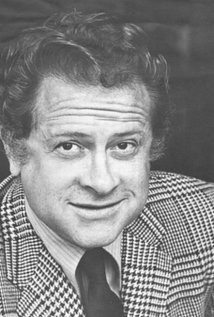 Bob Holt (born Robert John Holthaus, December 28, 1928–August 2, 1985) was an American voice actor. His best-known role for Hanna-Barbera is Grape Ape.
Biography
Bob Holt started his career in front of the cameras with a film role in 1950, playing Octavius Caesar in Julius Caesar, followed by another role in 1959 in The Great St. Louis Bank Robbery. He moved on to primarily voice acting in 1968 providing all of the voices for a film short called Johnny Learns His Manners.
Throughout the 1960s, 1970s and 1980s, Holt provided voices for main and supporting characters in numerous animated television series and films, many of which were based on the works of Dr. Seuss. Arguably, his most enchanting work of this period was the main voice of Avatar in Ralph Bakshi's 1976 film Wizards and in the 1984 Joe Dante film Gremlins, where Holt provided the voices of Mogwai and other various Gremlins.
Holt passed away from a heart attack on August 2, 1985. His last full performance, not including samples taken from previous projects, was as the voice of Rodney in The Adventures of the American Rabbit, which was released in 1986, after his passing.
Voice roles
External links
Ad blocker interference detected!
Wikia is a free-to-use site that makes money from advertising. We have a modified experience for viewers using ad blockers

Wikia is not accessible if you've made further modifications. Remove the custom ad blocker rule(s) and the page will load as expected.