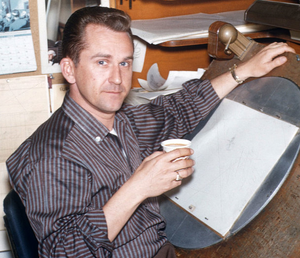 Robert Allen Ogle (March 28, 1926–February 25, 1984) was an American animation writer, story editor and voice actor. For Hanna-Barbera, he wrote and did character voices for The Kwicky Koala Show (as Kwicky and Rawhide Clyde) and Shirt Tales (as Digger Mole).
Ogle's other writing and story editing credits include Casper and the Angels, Wheelie and the Chopper Bunch, The All-New Popeye Hour and Yogi's Gang.
Ogle died of natural causes in February 1984, during production of the second season of Shirt Tales.
External links