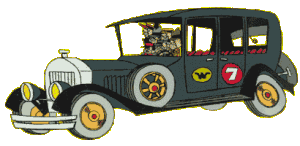 The Bulletproof Bomb (Roaring Plenties) is the vehicle driven by the Ant Hill Mob on Wacky Races. Clyde, the group's leader, is the main driver of this vehicle. This car is #7.
On The Perils of Penelope Pitstop, the Bulletproof Bomb was succeeded by Chugga-Boom.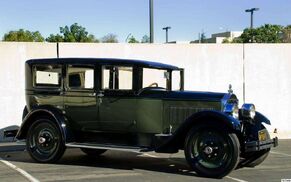 Trivia
The Bulletproof Bomb seems to be based on the 1927 Packard 6-Cylinder Touring Sedan.