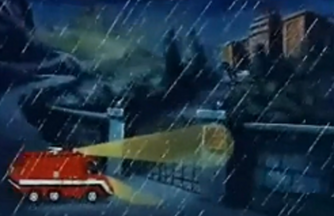 The Calloway Military School is a boys' military boarding school featured in Scooby-Doo and the Ghoul School. It is adjacent to Miss Grimwood's Finishing School for Ghouls.
Overview
Colonel Calloway is the school's headmaster. Five of the school's cadets appear in the film: Tug Roper, Jamal Williams, Baxter, Grunt and Miguel.
Early in the film, Shaggy Rogers and Scooby-Doo pass the Calloway school first, before Scrappy-Doo tells them that they are supposed to be looking for "Miss Grimwood's Finishing School for Girls".
External links
Ad blocker interference detected!
Wikia is a free-to-use site that makes money from advertising. We have a modified experience for viewers using ad blockers

Wikia is not accessible if you've made further modifications. Remove the custom ad blocker rule(s) and the page will load as expected.