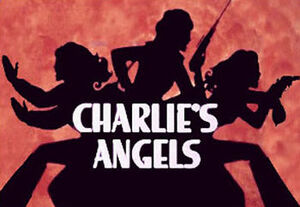 Charlie's Angels is an American crime drama television series, broadcast over ABC from 1976 to 1981. Three young women work for a detective agency, but their male employer is heard rather than seen. The show provided partial inspiration for Captain Caveman and the Teen Angels and CB Bears.
Cast connections
Mentions in Hanna-Barbera shows
External links
Ad blocker interference detected!
Wikia is a free-to-use site that makes money from advertising. We have a modified experience for viewers using ad blockers

Wikia is not accessible if you've made further modifications. Remove the custom ad blocker rule(s) and the page will load as expected.