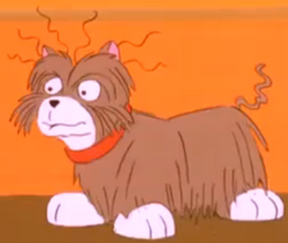 Chu Chu is the Chan Clan's pet from The Amazing Chan and the Chan Clan.
Biography
Chu Chu is the Chan children's pet dog that assists in solving cases and is an expert in making sound effects. He can howl like a police car siren whenever the kids in the Chan Van need to get to places very fast. He is usually seen with the four youngest children.
Gallery
Ad blocker interference detected!
Wikia is a free-to-use site that makes money from advertising. We have a modified experience for viewers using ad blockers

Wikia is not accessible if you've made further modifications. Remove the custom ad blocker rule(s) and the page will load as expected.