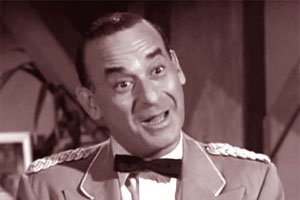 Clifford Charles Norton (March 21, 1918–January 25, 2003) was an American actor. For Hanna-Barbera, he was the voice of Ed Huddles on Where's Huddles?. Among his live-action TV guest appearances, Norton played an unnamed man in "How to Be Unhappy, Though Poor", an episode of The Paul Lynde Show.
External links
Ad blocker interference detected!
Wikia is a free-to-use site that makes money from advertising. We have a modified experience for viewers using ad blockers

Wikia is not accessible if you've made further modifications. Remove the custom ad blocker rule(s) and the page will load as expected.