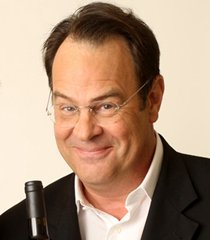 Daniel Edward Aykroyd (born July 1, 1952, in Ottawa) is a Canadian-American comedian and television writer. He was the voice of Yogi Bear in the 2010 live-action/CGI film.
Biography
Daniel Edward Aykroyd was born on July 1, 1952, in Ottawa. He attended Carleton University in 1969, where he majored in criminology and sociology, but he dropped out before completing his degree. He worked as a comedian in various Canadian nightclubs and managed an after-hours speakeasy, Club 505, in Toronto for several years.
He worked with Second City Stage Troupe in Toronto and started his acting career at Carleton University with Sock'n'Buskin, the campus theater/drama club. Married to Donna Dixon since April 1983, he has two daughters.
His parents are named Peter and Lorraine, and his brother Peter Aykroyd Jr. is a psychic researcher. Dan received an honorary doctorate from Carleton University in 1994 and was made a Member of the Order of Canada in 1998.
External links
Ad blocker interference detected!
Wikia is a free-to-use site that makes money from advertising. We have a modified experience for viewers using ad blockers

Wikia is not accessible if you've made further modifications. Remove the custom ad blocker rule(s) and the page will load as expected.