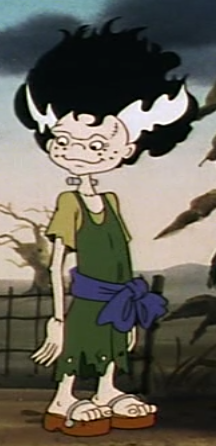 Elsa Frankenteen is a character in Scooby-Doo and the Ghoul School. Her name and visual appearance allude to Elsa Lanchester, who played the monster's bride in the 1935 film The Bride of Frankenstein.
Physical Appearance
She wears a light green shirt, a dark green dress, and brown sandals.
Gallery
External links
Ad blocker interference detected!
Wikia is a free-to-use site that makes money from advertising. We have a modified experience for viewers using ad blockers

Wikia is not accessible if you've made further modifications. Remove the custom ad blocker rule(s) and the page will load as expected.