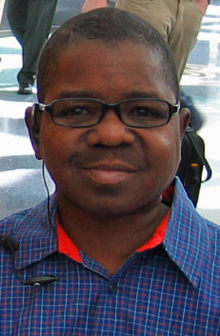 Gary Coleman (February 8, 1968–May 28, 2010) was an American television actor, best known for playing the lead role on the NBC sitcom Diff'rent Strokes. In 1982, Hanna-Barbera produced The Gary Coleman Show, also for NBC, based on his telefilm The Kid with the Broken Halo.
External links
Ad blocker interference detected!
Wikia is a free-to-use site that makes money from advertising. We have a modified experience for viewers using ad blockers

Wikia is not accessible if you've made further modifications. Remove the custom ad blocker rule(s) and the page will load as expected.