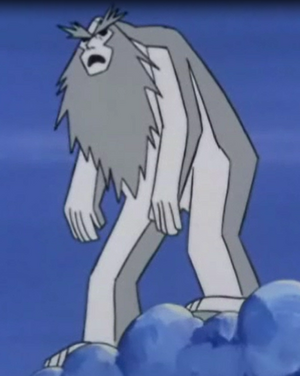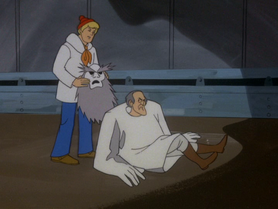 The ghost of Bigfoot appears in the Laurel & Hardy episode of The New Scooby-Doo Movies. It was the disguise of Jonathan Crabtree.
Physical appearance
The ghost resembles a large gray yeti.
History
Mystery Inc. arrived at a ski lodge in Vermont that was being terrorized by the ghost of Bigfoot. After teaming up with Stan Laurel and Oliver Hardy, the gang apprehended the ghost. They revealed the ghost to be Jonathan Crabtree, the lodge's only other guest.
External links
Ad blocker interference detected!
Wikia is a free-to-use site that makes money from advertising. We have a modified experience for viewers using ad blockers

Wikia is not accessible if you've made further modifications. Remove the custom ad blocker rule(s) and the page will load as expected.