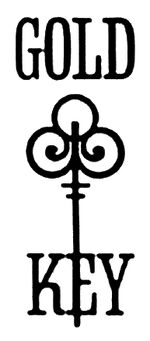 Gold Key Comics, also known as Whitman Comics, was an imprint of Western Publishing Company of Racine, Wisconsin, specializing in comic books sold at newsstands. Based in Poughkeepsie, New York, Gold Key existed from 1962 to 1984. Hanna-Barbera was one of its licensees in the late 1960s and early 1970s, with the following titles:
Ad blocker interference detected!
Wikia is a free-to-use site that makes money from advertising. We have a modified experience for viewers using ad blockers

Wikia is not accessible if you've made further modifications. Remove the custom ad blocker rule(s) and the page will load as expected.