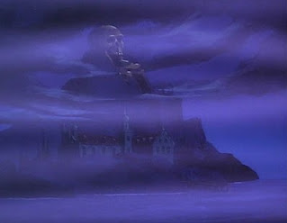 Great Skull Island is a location in "Vampire Bats and Scaredy Cats", an episode of The Scooby-Doo Show. It is the site of an old hotel which a friend of Daphne Blake is about to inherit.
History
The gang go to visit Daphne's friend, Lisa, for her birthday, which is at a very old hotel on Great Skull Island that Lisa would inherit on the day after her 18th birthday. Velma says that it is believed that there are vampires on the island, but she herself thinks it is nonsense. But when a real vampire shows up and Lisa is turned into a vampire herself, the vampire legend becomes very believable.
External links
Ad blocker interference detected!
Wikia is a free-to-use site that makes money from advertising. We have a modified experience for viewers using ad blockers

Wikia is not accessible if you've made further modifications. Remove the custom ad blocker rule(s) and the page will load as expected.