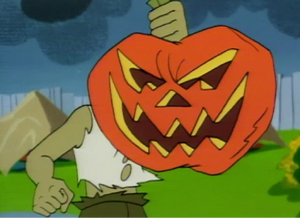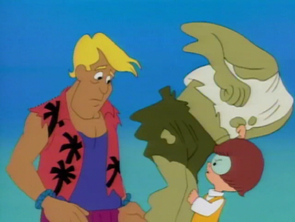 The Headless Skateboarder appears in "Scooby Dude", an episode of A Pup Named Scooby-Doo. Voiced by Jerry Houser, he was the disguise of Al, the owner of a skateboarding park.
History
As the Headless Skateboarder, Al scared people away so no one would see the dolphins he and his accomplice, Sandy Sneakers, had stolen to smuggle in their illegal drugs.
External links
Ad blocker interference detected!
Wikia is a free-to-use site that makes money from advertising. We have a modified experience for viewers using ad blockers

Wikia is not accessible if you've made further modifications. Remove the custom ad blocker rule(s) and the page will load as expected.