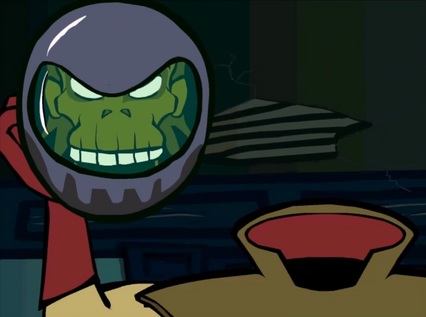 The Headless Stuntman is the villain in the computer game Scooby-Doo! Case File 3: Frights! Camera! Mystery!.
He haunted Grizzly Studios while riding around on a motorcycle. The disguise was based on Farley Freewall.
Suspects
The following characters are possible culprits, depending on the setting and clues chosen by the player.
External links
Ad blocker interference detected!
Wikia is a free-to-use site that makes money from advertising. We have a modified experience for viewers using ad blockers

Wikia is not accessible if you've made further modifications. Remove the custom ad blocker rule(s) and the page will load as expected.