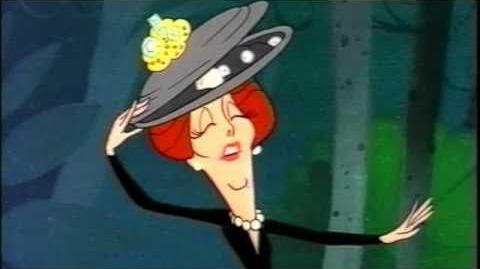 Hedda Hopper
(born Elda Furry, May 2, 1885–February 1, 1966) was an American actress and gossip columnist. She was one of America's best-known gossip columnists, notorious for feuding with her arch-rival Louella Parsons. She had been a middling actress of stage and screen for years before being offered the chance to write the column "Hedda Hopper's Hollywood" for the
Los Angeles Times
in 1938. In the McCarthy era, she named suspected Communists. Hopper continued to write gossip to the end, her work appearing in many magazines and later on radio.
Just before her death, Hopper recorded the voice of Hedda Hatter in The New Alice in Wonderland or What's a Nice Kid Like You Doing in a Place Like This?.
External links
Ad blocker interference detected!
Wikia is a free-to-use site that makes money from advertising. We have a modified experience for viewers using ad blockers

Wikia is not accessible if you've made further modifications. Remove the custom ad blocker rule(s) and the page will load as expected.