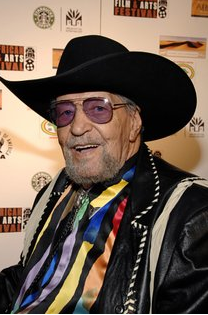 Herb Jeffries (born Umberto Alejandro Ballentino, September 24, 1913–May 25, 2014) was an American singer and actor. He was the voice of Freight Train, Ed and Bubba's black teammate on Where's Huddles?.
One of the last surviving "singing cowboy" actors, Jeffries was of Ethiopian-French Canadian-Italian-Irish descent. He appeared with Dorothy Dandridge, Big Joe Turner and Ivie Anderson in Duke Ellington's all-black revue "Jump for Joy", which was staged at the Mayan Theater in 1941.
External links
Ad blocker interference detected!
Wikia is a free-to-use site that makes money from advertising. We have a modified experience for viewers using ad blockers

Wikia is not accessible if you've made further modifications. Remove the custom ad blocker rule(s) and the page will load as expected.