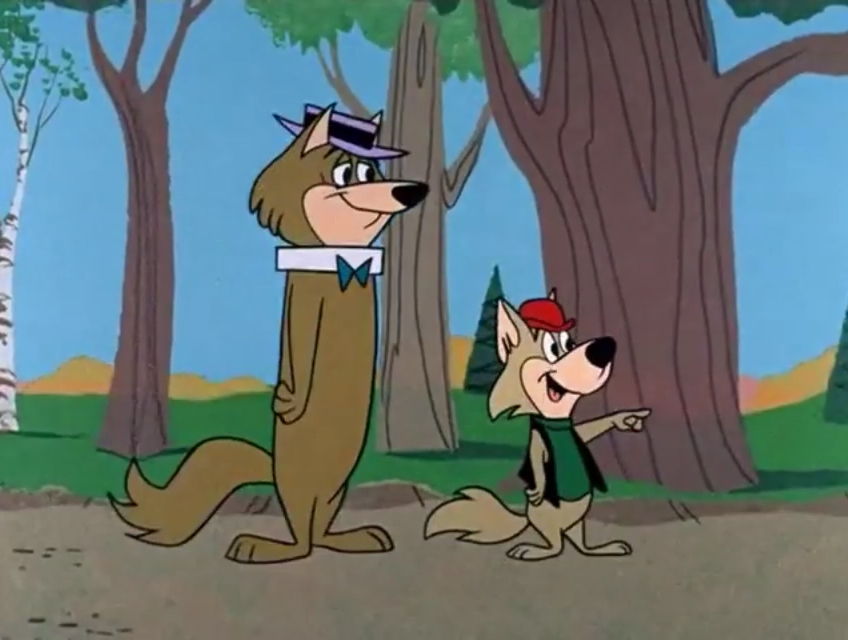 Hokey Wolf is a con-artist who is always trying to cheat his way to the simple life. He is accompanied in this by his diminutive, bowler hat-wearing sidekick, Ding-a-Ling Wolf (sometimes referred to on-air as simply "Ding"). The two would try everything to tricking farmers into curelty to animals and to hotel mangers to get rooms, but most of all they really were after was food; Hokey Wolf took over Yogi's place in The Huckleberry Hound Show after Yogi got his own show.
Shorts
Hokey and Ding-a-Ling appeared in 29 seven-minute cartoons on the third and fourth seasons of The Huckleberry Hound Show through 1960-1961, in the former Yogi Bear slot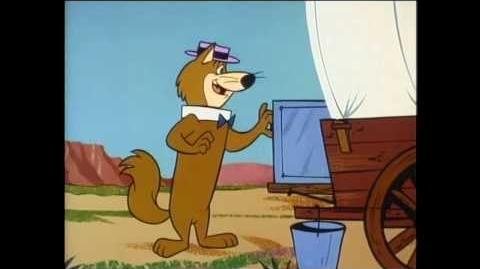 :
Tricks and Treats
Hokey Dokey
Lamb-Basted Wolf
Which Witch Is Witch
Pick a Chick
Robot Plot
Boobs In the Woods
Castle Hassle
Booty on the Bounty
Hokey in the Pokey
Who's Zoo
Dogged Sheep Dog
Too Much to Bear
Movies are Bitter than Ever
Poached Yeggs
Rushing Wolf Hound
The Glass Sneaker
Indian Giver
Chock Full Chuck Wagon
Bring 'Em Back a Live One
A Star Is Bored
West of the Pesos
Phony-O and Juliet
Hokey's Missing Millions
Loot to Boot
Guesting Games
Sick Sense
Aladdin's Lamb Chops
Bean Pod'ners
Ad blocker interference detected!
Wikia is a free-to-use site that makes money from advertising. We have a modified experience for viewers using ad blockers

Wikia is not accessible if you've made further modifications. Remove the custom ad blocker rule(s) and the page will load as expected.