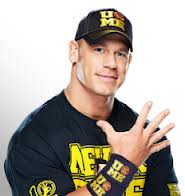 John Cena is an American professional wrestler, rapper and actor.
He is currently signed to the WWE, where he is the current WWE Champion in his 12th WWE Championship reign. While he has been with the company, he was a three-time United States Champion, three-time World Heavyweight champion, two-time WWE Tag Team Champion and two-time World Tag Team champion. He currently holds the most WWE Championship reigns, with 11.
Cena is also known to be one of the most disliked WWE Superstars because he has been a hero since 2003. He gets an extremely mixed reaction from the fans, half of whom chant, "Let's Go, Cena," and the other half chant, "Cena Sucks."
Films