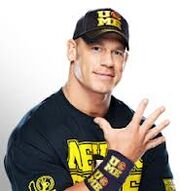 John Cena is an American professional wrestler, rapper and actor. He currently signed to the WWE where he is the current WWE Champion in his 12th WWE Championship reign, while he has been with the company he was a 3 time United States Champion, 3 time World Heavyweight champion, 2 time WWE Tag Team Champion and 2 time World Tag Team champion if anything all tag championship reigns were brief, he currently holds the most WWE Championship reigns with 11 which is also infact the most world championship reigns of any national wrestling company in the United States exceeding over AWA Verne Gagne at 10, NWA Ric Flair at 10, WCW Hulk Hogan at 8, ECW Sandman at 5, Ring of Honor Austin Aries at 2, and TNA Kurt Angle at 5, John Cena is also known to be one of the most disliked WWE Superstars due to the fact that he has been a hero since 2003 for and gets an extremely mixed reaction from the fans which known to always come out with half chanting Let's Go Cena and the other half chanting Cena Sucks.
Films
Ad blocker interference detected!
Wikia is a free-to-use site that makes money from advertising. We have a modified experience for viewers using ad blockers

Wikia is not accessible if you've made further modifications. Remove the custom ad blocker rule(s) and the page will load as expected.