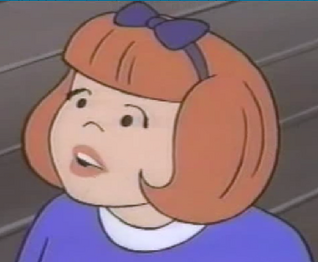 Josie McCoy is the leader of the band, Josie and the Pussycats and Voiced by Janet Waldo.
Physical appearance: Josie is an attractive young female, with red hair styled in a short bob. Her outfit consists of long, blue sleeve shirt, with white outlines on her collar and the edge of her sleeves, dark blue skirt, a blue hair ribbon, and blue flats.

Appearances: The New Scooby-Doo Movies 202. The Haunted Showboat
Ad blocker interference detected!
Wikia is a free-to-use site that makes money from advertising. We have a modified experience for viewers using ad blockers

Wikia is not accessible if you've made further modifications. Remove the custom ad blocker rule(s) and the page will load as expected.