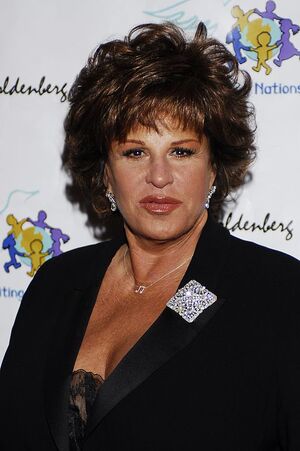 Lainie Kazan (born May 15, 1940, in New York City) is an American actress. She was the voice of Helga in Hägar the Horrible: Hägar Knows Best.
Biography
Kazan is the daughter of film director Elia Kazan. She is of Spanish and Russian-Jewish heritage.
She studied drama at HB Studio in Greenwich Village in New York City and was the visual inspiration for the DC Comics character Big Barda. In 1993, Kazan received a Tony nomination as Best Actress (Featured Role - Musical) for My Favorite Year, reprising her original role from the earlier film of the same title, My Favorite Year (1982).
External links
Ad blocker interference detected!
Wikia is a free-to-use site that makes money from advertising. We have a modified experience for viewers using ad blockers

Wikia is not accessible if you've made further modifications. Remove the custom ad blocker rule(s) and the page will load as expected.