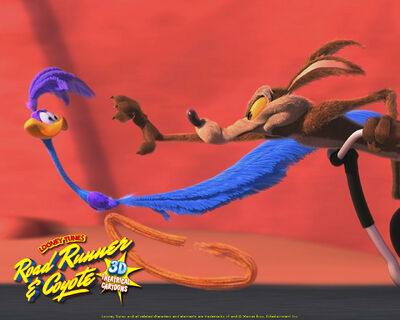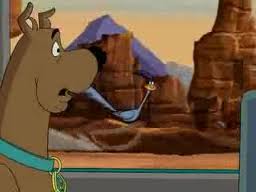 Looney Tunes is a series by Warner Bros. In the WB cafeteria from Back in Action, a cartoon Scooby-Doo (voiced by Frank Welker) and Shaggy Rogers from Hanna-Barbera's Scooby-Doo, Where Are You! series (Shaggy appropriately voiced by Casey Kasem, respectively), argue with Matthew Lillard, who plays Shaggy in two live-action movies, about Lillard's movie performance (Shaggy threatens to come after Lillard if he performs similarly in Scooby Doo 2: Monsters Unleashed.
■Bugs Bunny and Daffy Duck appeared in Cartoon All-Stars to the Rescue, with The Smurfs. Even though Wile E. Coyote did not star in it he was mentioned by Bugs Bunny when he borrowed his times machine.
Road Runner & Wile E. Coyote appeared in episodes of What's New, Scooby Doo? The Coyote & Road Runner were also featured in a new Looney Tunes cartoon in 3D pared with the film Yogi Bear.
Ad blocker interference detected!
Wikia is a free-to-use site that makes money from advertising. We have a modified experience for viewers using ad blockers

Wikia is not accessible if you've made further modifications. Remove the custom ad blocker rule(s) and the page will load as expected.