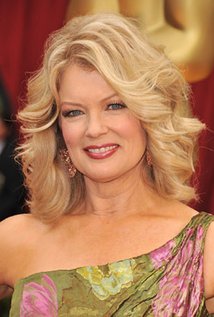 Mary Hart (born Mary Johanna Harum, November 8, 1950, in Madison, South Dakota) is an American television anchorwoman, best known for her work on Entertainment Tonight. She voiced an animated version of herself in Hollyrock-a-Bye Baby.
Biography
Mary Hart is an actress and producer, known for Macy's Thanksgiving Day Parade (1987), Entertainment Tonight (1981) and Great Circuses of the World (1989). She has been married to Burt Sugarman since April 8, 1989. They have one child. She was previously married to Terry Hart.
External links
Ad blocker interference detected!
Wikia is a free-to-use site that makes money from advertising. We have a modified experience for viewers using ad blockers

Wikia is not accessible if you've made further modifications. Remove the custom ad blocker rule(s) and the page will load as expected.