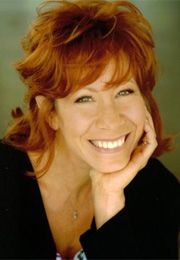 Mindy Lee Sterling
(born July 11, 1953, in Paterson, New Jersey) is an American comic actress. She was the voice of the caterer in
Scooby-Doo! Mask of the Blue Falcon
and has played supporting roles on
Scooby-Doo! Mystery Incorporated
.
Biography
Mindy Sterling is best known for playing Frau Farbissina in the Austin Powers film trilogy. She has been a member of The Groundlings improv troupe since circa 1984.
Her father is actor/comedian Dick Sterling, former stand-up comedy partner of Shecky Greene. Dick always encouraged his daughter to perform. Mindy credits him with giving her the timing to be a successful comedian.
External links
Ad blocker interference detected!
Wikia is a free-to-use site that makes money from advertising. We have a modified experience for viewers using ad blockers

Wikia is not accessible if you've made further modifications. Remove the custom ad blocker rule(s) and the page will load as expected.