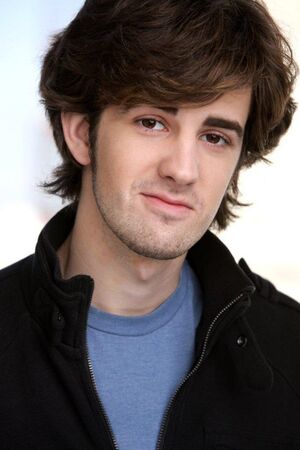 Nicholas Edward "Nick" Palatas (born January 22, 1988, in Bethesda, Maryland) is an American actor. He played Shaggy Rogers in Scooby-Doo! Curse of the Lake Monster and Scooby-Doo! The Mystery Begins.
Biography
Palatas first became interested in acting when his mother pushed him to audition for a community theatre production of The Pirates of Penzance. He was cast as a pirate and instantly fell in love with the stage. He began studying acting on weekends and studying theatre and jazz performance in high school.
When he and his entire family were selected for a national Wal-Mart/Sony PlayStation 2 commercial, Palatas realized he preferred the camera to the stage. Despite being offered a full academic scholarship to a university, Palatas decided to move to Los Angeles to pursue his love of film and television. He does not regret his decision.
External links