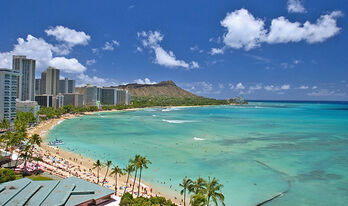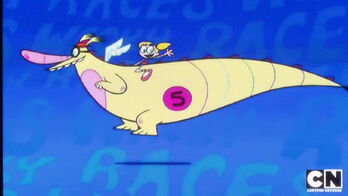 Overseas Hawaii Beach Race
Dexter's Wacky Races Episode 3
The race takes place in Hawaii.
Winner:Dee Dee and Koosy.
2nd:Major Glory, Krunk and Valhallen.
3nd:Dexter.
4th:Dexter Parents.
5th:Mandark.
6th:Oceanbird and Windbear.
Using wind power the 00 streaked into the lead only to hit the finishing banner above the finish line. The windmill section detaches itself and slices the 'Double Zero' before it crossed the finish line
Ad blocker interference detected!
Wikia is a free-to-use site that makes money from advertising. We have a modified experience for viewers using ad blockers

Wikia is not accessible if you've made further modifications. Remove the custom ad blocker rule(s) and the page will load as expected.