PEZ Candy Inc. is a manufacturer of candies and the dispensers made to hold them. Originally an Austrian company, PEZ derived its name from the German word for peppermint, Pfefferminz, the first PEZ flavor.
PEZ dispensers as they are known today first became popular in 1955, when the company began including the heads of popular characters, such as Santa Claus and Mickey Mouse, at the top of its candy dispensers.
Now considered a collector's item for many, dozens of franchises have been adapted for the PEZ dispenser, including various Hanna-Barbera characters.
PEZ dispenser characters
The following Hanna-Barbera characters have appeared as PEZ dispensers. An asterisk indicates a character featured on more than one design.
YouTube videos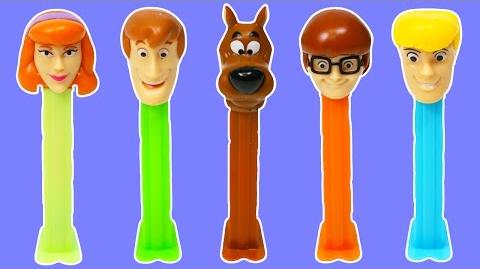 External links
Ad blocker interference detected!
Wikia is a free-to-use site that makes money from advertising. We have a modified experience for viewers using ad blockers

Wikia is not accessible if you've made further modifications. Remove the custom ad blocker rule(s) and the page will load as expected.