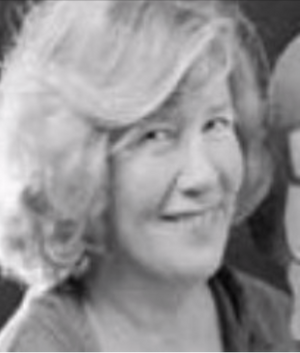 Patricia Stevens (September 16, 1945–May 26, 2010) was an American actress. She took over the role of Velma Dinkley in 1976, after Scooby-Doo moved from CBS to ABC. Like her predecessor, Nicole Jaffe, Stevens was a blonde.
Biography
Pat Stevens' birth name was Patricia Szczepaniak. During her tenure as the voice of Velma Dinkley (1976–79), she also played Nurse Baker on the CBS series M*A*S*H. In Scooby Goes Hollywood, Stevens also did voices for Lucy Lane and a generic woman. She was replaced by Marla Frumkin after the first 11 episodes of Scooby-Doo and Scrappy-Doo.
Stevens later became a teacher in acting and directing. As well as working with elementary and secondary education teachers, she integrated art into the regular curriculum, including science and history.
Stevens died after a long battle with breast cancer on May 26, 2010, at the age of 64.
Quotes
(On the popularity of Scooby-Doo) "I never thought it would have turned into what it is today."
(On voicing Velma, and on Velma compared to Daphne Blake) "I always tried to beat them to it by saying I was the smart one"; "I always valued brains."
External links
Ad blocker interference detected!
Wikia is a free-to-use site that makes money from advertising. We have a modified experience for viewers using ad blockers

Wikia is not accessible if you've made further modifications. Remove the custom ad blocker rule(s) and the page will load as expected.