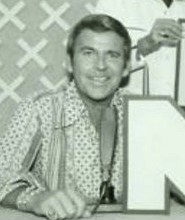 Paul Lynde (June 13, 1926–January 10, 1982, aged 55) was an actor and comedian, best known as a panelist on the NBC game show The Hollywood Squares. He forwent screen credit for his Hanna-Barbera voice work, which included The Perils of Penelope Pitstop, Where's Huddles?, It's the Wolf and Charlotte's Web.
External links
Ad blocker interference detected!
Wikia is a free-to-use site that makes money from advertising. We have a modified experience for viewers using ad blockers

Wikia is not accessible if you've made further modifications. Remove the custom ad blocker rule(s) and the page will load as expected.