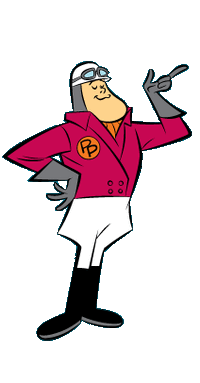 Peter Perfect is one of the eleven racers in Wacky Races. He races in the #9 car, the Turbo Terrific.
Many fans view him as a sort of male counterpart for Penelope Pitstop. While Penelope would be admired by young girls for her girly appearance and young boys for her prettiness, Peter Perfect would be viewed as dashing and handsome to young girls and incredibly cool to young boys, so from a technical standpoint, they both fill similar niches, but are meant to attract a different demographic for different reasons and crush on Penelope.
Casting history
Ad blocker interference detected!
Wikia is a free-to-use site that makes money from advertising. We have a modified experience for viewers using ad blockers

Wikia is not accessible if you've made further modifications. Remove the custom ad blocker rule(s) and the page will load as expected.