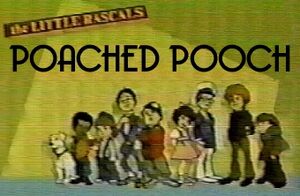 First aired: December 18, 1982
Story by: Unknown
Duration: 11 minutes
Cast
Summary
Butch and Woim steal Pete's dog license, and Pete ends up in the dog pound. The Rascals then go searching for Pete.
Ad blocker interference detected!
Wikia is a free-to-use site that makes money from advertising. We have a modified experience for viewers using ad blockers

Wikia is not accessible if you've made further modifications. Remove the custom ad blocker rule(s) and the page will load as expected.