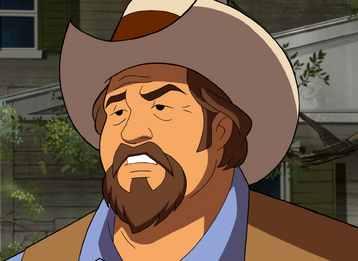 Rafe is a character in Scooby-Doo! Shaggy's Showdown.
History
He was a ranch hand and website developer of the Crazy Q Ranch, who secretly owned the Black Rattler Management, buying up all the land of Sorghum City for a company interested in turning into a resort themed around Dapper Jack Rogers.
External links
Ad blocker interference detected!
Wikia is a free-to-use site that makes money from advertising. We have a modified experience for viewers using ad blockers

Wikia is not accessible if you've made further modifications. Remove the custom ad blocker rule(s) and the page will load as expected.