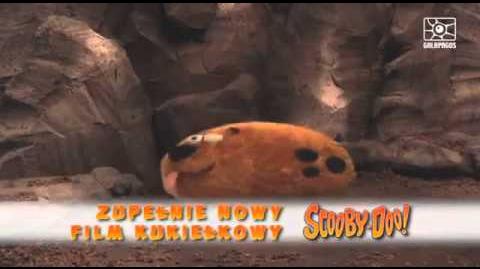 Scooby-Doo! Adventures: The Mystery Map is a direct-to-DVD movie using puppets based on the character designs from A Pup Named Scooby-Doo. It is a Wal-Mart exclusive, released on July 23, 2013.
Overview
Get ready to experience the world-famous Scooby-Doo! and Crew like never before in this all-new, original puppet movie! What begins as a routine night for the Gang—which includes the slobbering sleuth and Shaggy eating a triple-extra-large Scooby snack pizza—becomes a mad dash to find the frightening Phantom Parrot, who has a map to pirate Gnarlybeard's hidden treasure. Scooby sniffs out the map's clues, which lead him right to a spooky pirate ship. Ruh-roh! What will Gnarlybeard be willing to do to protect his booty? The whole family will love casting off on this mysterious, fun-filled voyage again and again.
The video includes two classic Scooby-Doo cartoon episodes: "The Backstage Rage", an episode of Scooby-Doo, Where Are You!, and "Robopup", an episode of A Pup Named Scooby-Doo.
Voice cast
Ad blocker interference detected!
Wikia is a free-to-use site that makes money from advertising. We have a modified experience for viewers using ad blockers

Wikia is not accessible if you've made further modifications. Remove the custom ad blocker rule(s) and the page will load as expected.