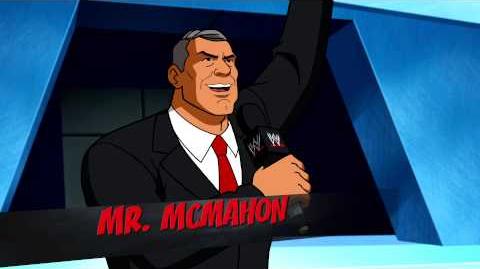 Scooby-Doo! WrestleMania Mystery is a direct-to-video animated film featuring Scooby-Doo. It was released on March 25, 2014.
Plot
When Shaggy Rogers and Scooby-Doo win tickets to WrestleMania, the entire gang travels in the Mystery Machine to WWE City to attend the epic event. However, when a mysterious ghostly bear appears and threatens to ruin the show, Scooby, Shaggy, Velma, Daphne and Fred work with WWE Superstars to solve the case.
Voice cast
See also
External links
Ad blocker interference detected!
Wikia is a free-to-use site that makes money from advertising. We have a modified experience for viewers using ad blockers

Wikia is not accessible if you've made further modifications. Remove the custom ad blocker rule(s) and the page will load as expected.