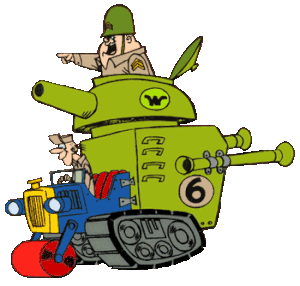 Sergeant Blast is one of the drivers of the Army Surplus Special in Wacky Races.
While he technically doesn't do the driving, per se, he does man the cannon on top of the vehicle, which fires at whoever is unfortunate enough to be in its crosshairs.
Ad blocker interference detected!
Wikia is a free-to-use site that makes money from advertising. We have a modified experience for viewers using ad blockers

Wikia is not accessible if you've made further modifications. Remove the custom ad blocker rule(s) and the page will load as expected.