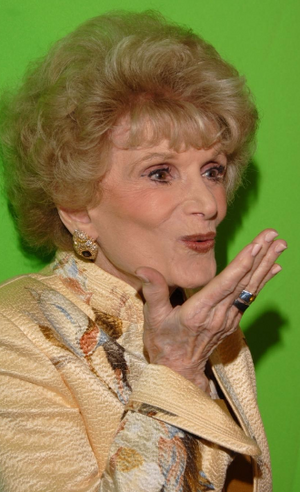 Shirley Mitchell (November 4, 1919–November 11, 2013) was an American actress. She was the voice of Laurie Holiday on The Roman Holidays.
Biography
Mitchell was the widow of Jay Livingston and the sister-in-law of Alan Livingston and Nancy Olson.
Mitchell was one of the three surviving cast members who had recurring roles on the CBS sitcom I Love Lucy (1951). The others were Richard Keith, who played Little Ricky, and Doris Singleton, who played Lucy Ricardo's somewhat annoying friend, Carolyn Appleby.
External links
Ad blocker interference detected!
Wikia is a free-to-use site that makes money from advertising. We have a modified experience for viewers using ad blockers

Wikia is not accessible if you've made further modifications. Remove the custom ad blocker rule(s) and the page will load as expected.