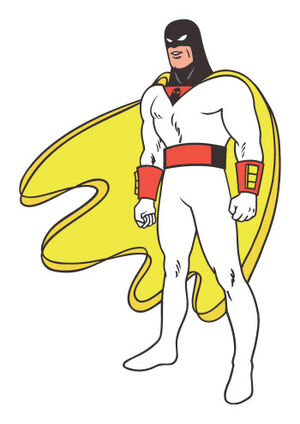 Space Ghost
is the lead character of the series
Space Ghost
. A superhero who, with his sidekick teen helpers Jan, Jace, and Blip the monkey, fought supervillains in outer space.
Biography
Space Ghost and his helpers fought such recurring supervillains as Moltar, Zorak, Black Widow, Metallus, Brak, and Creature King.
Voice cast
History
Appearances
Series
Telefilms
Feature films
Appearances in other media
References
Ad blocker interference detected!
Wikia is a free-to-use site that makes money from advertising. We have a modified experience for viewers using ad blockers

Wikia is not accessible if you've made further modifications. Remove the custom ad blocker rule(s) and the page will load as expected.