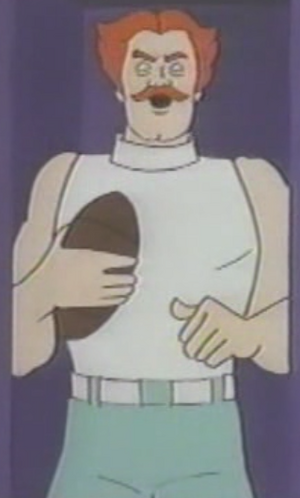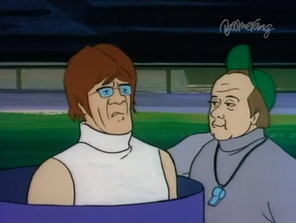 The spirit of Fireball McPhan appears in "The Spirit Spooked Sports Show", an episode of The New Scooby-Doo Movies. He was the disguise used by two men: Jesse Finster and Mr. Griffith's twin brother.
Physical appearance
The spirit resembles a male athlete from the early 20th century, with red hair and mustache.
History
The New Scooby-Doo Movies
Mr. Griffith's twin brother and Jesse Finster used the ghost gimmick to scare everyone away so their backers could buy the school cheap. That would have allowed them to turn the school into a gambling operation.
External links
Ad blocker interference detected!
Wikia is a free-to-use site that makes money from advertising. We have a modified experience for viewers using ad blockers

Wikia is not accessible if you've made further modifications. Remove the custom ad blocker rule(s) and the page will load as expected.