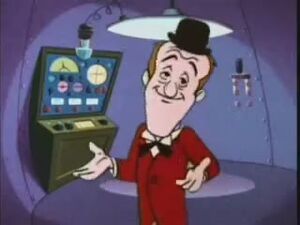 Stan Laurel (born Arthur Stanley Jefferson, June 16, 1890–February 23, 1965) was an English comic actor from Hal Roach Studios. He appeared in A Laurel & Hardy Cartoon and The New Scooby-Doo Movies, where he was voiced by Larry Harmon.
External links
Ad blocker interference detected!
Wikia is a free-to-use site that makes money from advertising. We have a modified experience for viewers using ad blockers

Wikia is not accessible if you've made further modifications. Remove the custom ad blocker rule(s) and the page will load as expected.