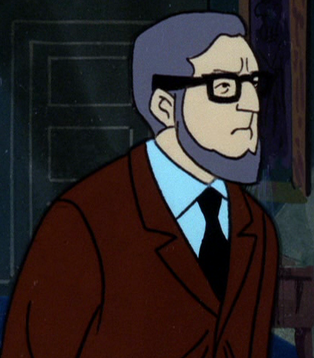 Stuart Wetherby appears in "What the Hex Going On?", an episode of Scooby-Doo, Where Are You!. He is the uncle of Sharon Wetherby, a friend of the gang, and voiced by John Stephenson.
Physical appearance
Uncle Stuart is a middle-aged Caucasian male with gray hair and a beard. He wears a brown suit, a black tie, and a light blue shirt. He also wears glasses.
History
He wanted to steal his niece's fortune, so he dressed up as the ghost of Elias Kingston to scare her into giving it to him. He artificially aged himself with makeup to make it look like he was the victim of the ghost's curse.
External links
Ad blocker interference detected!
Wikia is a free-to-use site that makes money from advertising. We have a modified experience for viewers using ad blockers

Wikia is not accessible if you've made further modifications. Remove the custom ad blocker rule(s) and the page will load as expected.