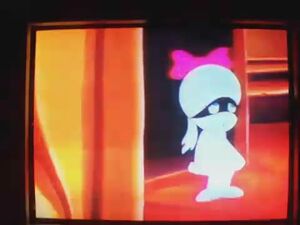 Tanis is a little mummy girl, one of the students at Miss Grimwood's school in Scooby-Doo and the Ghoul School. Besides being voiced by Patty Maloney, Tanis bears a strong visual resemblance to the animated Darla Hood, with her pink hair bow, short skirt and large blue eyes (the last being unusual for an Egyptian).
Gallery
External links
Ad blocker interference detected!
Wikia is a free-to-use site that makes money from advertising. We have a modified experience for viewers using ad blockers

Wikia is not accessible if you've made further modifications. Remove the custom ad blocker rule(s) and the page will load as expected.