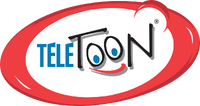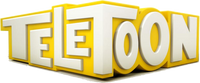 Teletoon is a Canadian cable network launched in October 1997. The network is devoted to cartoons designed for children and teenagers. The network aired many of the signature Hanna-Barbera cartoons, including most of the Scooby-Doo series of cartoons.
The network also spawned a sister network, Teletoon Retro, launched in October 2007, which was Teletoon's 10th anniversary. That network devoted to older cartoons, many of them from the 20th century. Some of the Hanna-Barbera cartoon series aired on Teletoon Retro were never previously aired on Teletoon. Because the cartoons appealed to an older audience when Teletoon Retro was on the air, commercials designed for adults were broadcast. After only eight years, Teletoon Retro went off the air on September 1, 2015 after a Canadian version of Cartoon Network acquired the CRTC (Canadian Radio-television and Telecommunications Commission) license and a portion of its channel.
Since Teletoon Retro's demise, The Flintstones, The Jetsons and older incarnations of Scooby-Doo are the only Hanna-Barbera classics to have been added back to Teletoon's lineup, but only airing in the late night hours.
Hanna-Barbera series known to have aired on Teletoon as of 2017
Hanna-Barbera series aired on Teletoon Retro
Trivia
Teletoon Retro had apparently aired all of the Scooby-Doo series of cartoons except for the segments aired during The Richie Rich/Scooby-Doo Show and The Scooby & Scrappy-Doo/Puppy Hour, many of which were only seven minutes in length apiece and did not feature Daphne Blake, Fred Jones and Velma Dinkley. All of the Scooby-Doo series that aired on Teletoon and Teletoon Retro did feature Daphne, at least.
It is rumored that some of the series aired on Teletoon Retro were taken from ASN (Atlantic Satellite Network) broadcasts from the 1980s, which were believed to have been recorded from original network airings, which were most likely bootlegs. Some other series may have been taken from DVD sets. Snorks, The Gary Coleman Show, The Little Rascals, and Monchhichis were aired on ASN, but never on Teletoon nor Teletoon Retro.