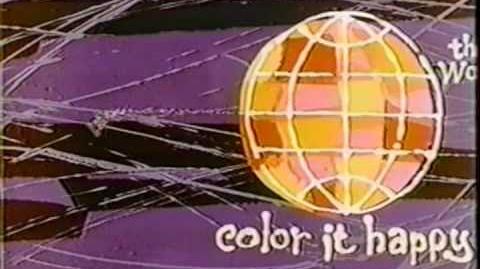 The World: Color It Happy was an unsold television pilot produced by Hanna-Barbera in 1967 as a response to Walt Disney's Wonderful World of Color. The opening animation features caricatures of William Hanna and Joseph Barbera in an open spacecraft similar to those used on The Jetsons.
See also
Duffy's Dozen, a prime-time sitcom pitch that also features caricatures of Hanna and Barbera
Ad blocker interference detected!
Wikia is a free-to-use site that makes money from advertising. We have a modified experience for viewers using ad blockers

Wikia is not accessible if you've made further modifications. Remove the custom ad blocker rule(s) and the page will load as expected.