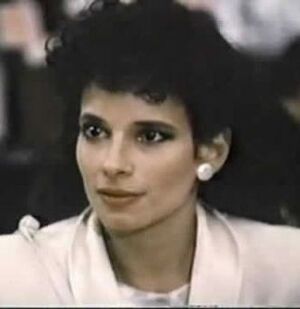 Theresa Saldana (August 20, 1954–June 6, 2016) was an American actress of Italian and Puerto Rican descent. She was the voice of Dr. Eve Belage in Jonny Quest vs. the Cyber Insects.
Biography
Theresa Saldana was an actress, known for The Commish (1991), Raging Bull (1980) and All My Children (1970). She had been married to Phil Peters since March 1989. They have one daughter, Tianna Peters. Saldana was previously married to Fred Feliciano.
External links
Ad blocker interference detected!
Wikia is a free-to-use site that makes money from advertising. We have a modified experience for viewers using ad blockers

Wikia is not accessible if you've made further modifications. Remove the custom ad blocker rule(s) and the page will load as expected.