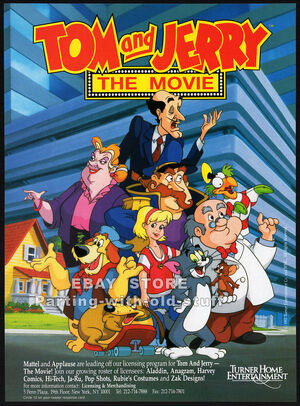 Tom and Jerry: The Movie is an animated feature film, released in 1992 by Warner Bros., starring Tom and Jerry. Phil Roman directed the film, and Dennis Marks wrote the screenplay.
Plot
In their first feature film, Tom and Jerry must save a girl from her evil aunt.
Voice cast
Home video releases
Warner Bros. Family Entertainment released Tom and Jerry: The Movie on Region 1 DVD.
External links