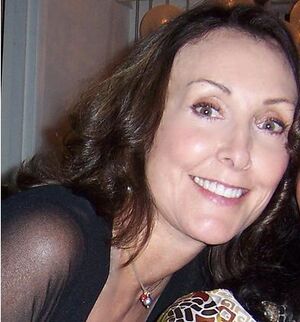 Tress MacNeille (born June 20, 1951, in Chicago) is an American voice actress. She is the current voice of Wilma Flintstone as of 1997. Other roles:
Biography
Tress MacNeille is one of the most talented women in the voice-over industry to date. With her versatile talent, MacNeille has done the voices of Dot Warner from Animaniacs, Babs Bunny from Tiny Toon Adventures and most supporting female characters on The Simpsons. She also was a featured singer in the Weird "Al" Yankovic song "Ricky", and had a small role in the full-length motion picture Elvira: Mistress of the Dark.
External links
Ad blocker interference detected!
Wikia is a free-to-use site that makes money from advertising. We have a modified experience for viewers using ad blockers

Wikia is not accessible if you've made further modifications. Remove the custom ad blocker rule(s) and the page will load as expected.