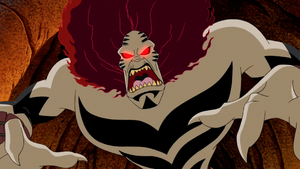 The Wiki-Tiki is the villain in Aloha, Scooby-Doo!. It was the disguise of Manu Tuiama, who was trying to scare people away so he could get real estate for pennies on the dollar.
Powers and abilities
The Wiki-Tiki produced balls of fire from its mouth. It was also an expert surfer.
External links