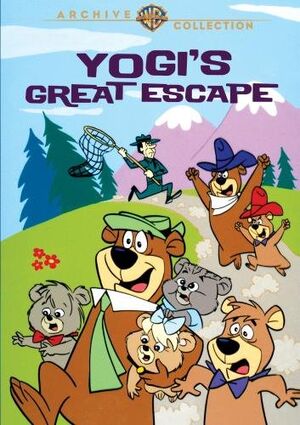 Yogi's Great Escape is an animated telefilm, produced in 1987, starring Yogi Bear.
After hearing from Ranger Smith that Jellystone Park may be closing, Yogi takes Boo Boo and three orphaned bear cubs out of the park so they will not be sent to a zoo.
Other characters in the film include Quick Draw McGraw, Snagglepuss and Wally Gator.
See also
Ad blocker interference detected!
Wikia is a free-to-use site that makes money from advertising. We have a modified experience for viewers using ad blockers

Wikia is not accessible if you've made further modifications. Remove the custom ad blocker rule(s) and the page will load as expected.